NS29 Session 16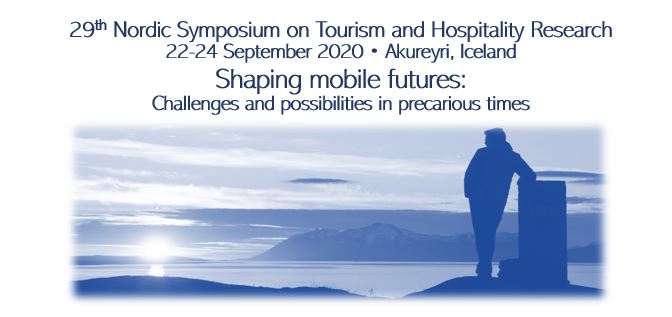 HOME     Program     Keynote speakers     Important dates 
Proposed sessions        Abstract submission 
PhD Seminar     Committees     Practical information     Contacts 
Title: Arctic Cruise Tourism: moving towards sustainable practices and governance 
Organisers: Carina Ren, Albina Pashkevich, Hindertje Hoarau-Heemstra & Þórný Barðadóttir
Affiliation: Aalborg University Copenhagen, Dalarna University, Nord University & Icelandic Tourism Research Centre
Description:
Cruise activities are growing in Arctic and sub-Arctic regions due to increased mobility, climate change and an increasing international interest to experience Arctic nature and culture. Cruise tourism can be an interesting business opportunity and provides additional income for coastal communities. However, sustainable development to prevent negative impacts from a growing tourism industry is necessary to protect local natural, social and cultural resources within the region and its communities.
In this session, we welcome researchers to present studies addressing the ecological, economical and societal aspects of cruise tourism in the Arctic. In search for an optimal balance for Arctic cruise activities, we wish to address and discuss how Arctic tourism communities are defining, balancing, governing and implementing the principles of sustainability. Qualitative case studies as well as quantitative studies are welcomed to this session.
To open the session, a group of researchers affiliated to the Nordic Cruise Research Network will shortly present the project 'Sustainable Arctic Cruise Communities: from practice to governance'. The project runs from 2020 until June 2023 and is funded by the research council of Norway. We encourage interaction. Based on a presentation of their research and encountered questions and issues, presenters will discuss with and receive feedback from an expert panel as well as the audience.