NS29 Session 21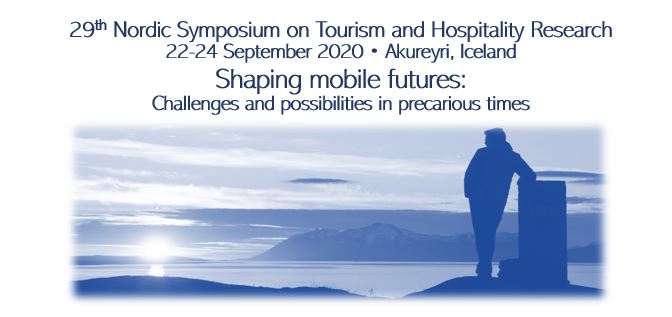 HOME     Program     Keynote speakers     Important dates 
Proposed sessions        Abstract submission 
PhD Seminar     Committees     Practical information     Contacts 
Title: The Need for Regional Plans and Policies in Tourism
Organiser: Chigozie Jude Odum
Affiliation: University of Nigeria
Description:
Tourism is a phenomenon that is interdisciplinary; therefore, it requires multi-faceted approaches for its comprehension and sustainable development. Planning for regional and national levels of tourism is cardinal due to variation in geographical opportunities; therefore, policies guiding tourism development at different levels must ensure social, economic and environmental maximization.
Tourism development and growth between the global South and North is always at variance as evident in the annual World Tourism Organization (UNWTO) reports, why? European nations' tourism plans may not work in less tourism-developed regions like Africa that is bedeviled with leadership crisis, insecurity, poor or weak tourism polices to mention but few. 
Every region has its cultural values, norms, and practices that align with its socio-cultural, socio-economic, socio-political and environmental milieu that shapes its tourism sector. These variables dictate day-to-day activities of host communities, therefore tourism plans and development must not truncate stable communities due to 'tourism baggages' (over-crowding, pollutions of all kinds, degradation, disruption of social-values, etc.). This was part of what Butler hinted in his Tourism Area Life Cycle (TALC) model and other related models. These 'tourism-baggages' have led to different calls by experts for a more sustainable tourism practice.
Regional approach and practices to tourism development appear to be one plausible way to understanding the challenges and possibilities of tourism development in contemporary times. Therefore, what is tourism like in West Africa, North Africa or the Arctic region? Tourism development policies can be Community-based tourism (CBT), cultural tourism, pro-poor tourism, ecotourism etcetera oriented to suit a specific region.
Tentative topics that can be subsumed here- (i) Regional tourism planning (Studies about regional development and associated pros and cons, etc).  (ii) Cultural tourism planning approaches (Studies that are specific to cultural attractions and events; notes some regions have more cultural features than natural, therefore, most of their tourism development plan will be cultural oriented), (iii) Ecotourism planning approaches (studies that are ecotourism related, note some regions have more natural attractions than others, therefore, they have to plan tourism from what their region has to offer), policies for tourism-(studies geared towards policy formulation from different regions' perspectives) etc.