NS29 Session 24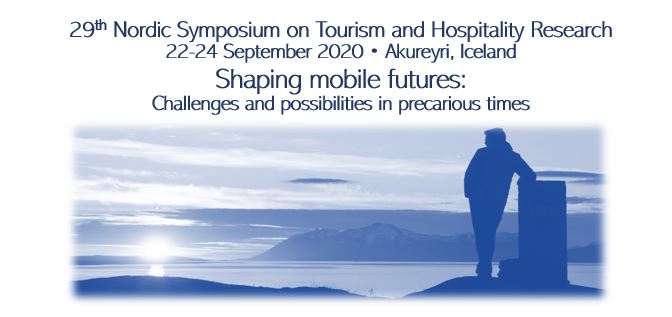 HOME     Program     Keynote speakers     Important dates 
Proposed sessions        Abstract submission 
PhD Seminar     Committees     Practical information     Contacts 
Title: Sustainable behaviour in tourism and hospitality
Organisers: Sarah Seidel & Femke Vrenegoor
Affiliation: Academy of International Hospitality Research
Description:
Tourism's future greatly depends on its capacity to meet a growing demand without increasing its environmental footprint or its pressure on communities at the destination (UNWTO and UNDP, 2017). The United Nations Sustainable Development Goals (SDGs) were established as a new global sustainable development agenda for 2030. Many of these 17 SDGs can be related to tourism and hospitality; such as sustainable consumption (goal 12), climate change (goal 13) or reduced inequalities (goal 10). In addition, nudging behaviour in hospitality and tourism can also be used to get people to consume less water (goal 6), to lower food waste (goal 2) and so on. CSR (interpreted as value creation on people, planet and profit) therefore can be connected to all SDGs. The question therefore arises how to influence the behaviour of actors in the tourism supply chain (providers and consumers) to behave more sustainable to reach the SDGs. Particularly in the fragile Nordic natural areas the above-mentioned SDGs are important.
This session is geared towards sharing research on influencing actors in the tourism supply chain to behave more sustainable by connecting to their values and making those values more salient (De Groot & Steg, 2008; Stern, Dietz, & Guagnano, 1995). Which opportunities are there to reach a sustainable mobile future?
Examples of possible topics:
- Nudging sustainable behaviour in fragile Nordic natural areas that are particularly impacted by climate change
- Influencing sustainable travel decision making behaviour
- Choosing small scale local products during travel
- Avoiding waste in the tourism or hospitality supply chain
Key words: UN Sustainable Development Goals, sustainable behaviour, values, climate change, organisational/individual behaviour.
Sources:
De Groot, J. I. M., and Steg, L. (2008). Value Orientations to Explain Beliefs Related to Environmentally Significant Behaviour: How to Measure Egoistic, Altruistic and Biospheric Value Orientations. Environment and Behaviour, 40(3), pp. 330-354.
Stern, P. C., Dietz, T., and Guagnano, G. A. (1995). The new ecological paradigm in social- psychological context. Environment and Behaviour, 27(6), pp. 723-743.
World Tourism Organization and United Nations Development Programme (2017). Tourism and the Sustainable Development Goals – Journey to 2030. Madrid: UNWTO.