NS29 Session 27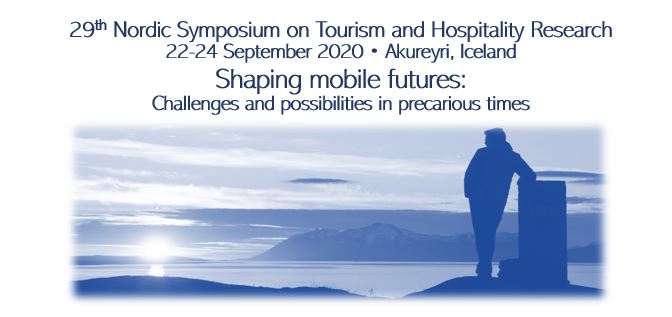 HOME     Program     Keynote speakers     Important dates 
Proposed sessions        Abstract submission 
PhD Seminar     Committees     Practical information     Contacts 
Title: Nudging as stimulation for a more climate-friendly travel behaviour
Organiser: Christian Baumgartner
Affiliation: University of Applied Sciences of the Grisons (Switzerland)
Description:
Nudging is today seen as a useful strategy for inducing changes in context-specific behaviour. Nudge tools are seen as a complement to the traditional policy instruments rather than as a substitute for laws and regulations and economic tools. (Heiskanen et al, 2016)
Nudging options are already successfully used to motivate tourists to donate for nature protection (Nelson et al, 2019), but to change behaviour nudging methods have to be included in traditional marketing. Tourism marketing has typically been seen as exploitative and fuelling hedonistic consumerism. Sustainability marketing can, however, use marketing skills and techniques to good purpose, by understanding market needs, designing more sustainable products and identifying more persuasive methods of communication to bring behavioural change (Font, Mc Cabe, 2017). 
The session looks into the question to what extent a more sustainable micro-behaviour in tourism could be successfully stimulated by nudging methods and provides successful examples in changing consumer behaviour and pursuing sustainability goals by introducing nudging into marketing instruments. It shares evidence on the motivations, mechanisms and barriers that businesses encounter. The short sessions keynotes should look into different areas such as (especially) mobility, destination choice, behaviour in and around the accommodation, sustainable food, etc. The following discussion should analyse key factors of success for sustainable tourism nudging.
Font, X.; McCabe, S. (2017): Sustainability and marketing in tourism: its contexts, paradoxes, approaches, challenges and potential, Journal of Sustainable Tourism, DOI: 10.1080/09669582.2017.1301721 
Hall, C.M. (2013): Framing behavioural approaches to understanding and governing sustainable tourism consumption: beyond neoliberalism, "nudging" and "green growth"? In: Journal of Sustainable Tourism 21(7):1091-1109
Heiskanen, E.: Lehner, M.; Mont, O.; (2016) Nudging – A promising tool for sustainable consumption behaviour? In: Journal of Cleaner Production, Volume 134, Part A, 15 October 2016, Pages 166-177
Nelson, K.M.; Partelow, S.; Schlüter. A. (2019): Nudging tourists to donate for conservation: Experimental evidence on soliciting voluntary contributions for coastal management. In: Journal of Environmental Management 237, 30-43