NS29 Session 29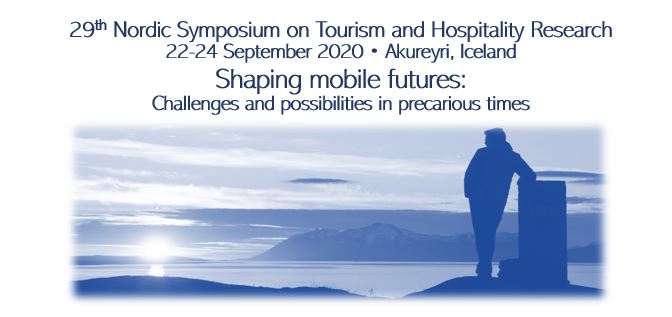 HOME     Program     Keynote speakers     Important dates 
Proposed sessions        Abstract submission 
PhD Seminar     Committees     Practical information     Contacts 
Title: Meeting up! Exploring collaborative outcomes of workshops, benchmarking trips, clusters and networks in tourism
Organisers: Carina Ren, Emily Höckert, Outi Kugapi & Mette Simonsen Abildgaard
Description:
Tourism projects set up workshops, benchmark meetings and other networking activities to bring together different kinds of tourism actors. The gatherings serve as platforms for sharing inspiration and good practices, learning from each other, developing new products, and creating more collaborative environments. These kinds project activities aim to make specific businesses and regions more economically robust and versatile – and to search for more responsible and sustainable ways of developing tourism. 
By 'Meeting up!', we wish to take the chance to slow down and reflect about the outcomes of meeting up and networking in tourism projects. This workshop on workshops, benchmarking trips, clusters and networks in tourism is a gathering around practical examples, learned lessons and new ideas. It welcomes stories, research papers, performances, presentations of toolkits and participatory exercises that can spark discussion about the possibilities and challenges of coming and working together among a wide range of tourism experts. What should be considered when organising visits and workshops? What kind of relations and entanglements can these encounters and settings create? What is the importance of informal meetings that enable casual discussions and reflections? Moreover, there is a paradox at work in projects that make us travel long distances to discuss and explore environmentally sustainable forms of tourism. How to balance climate and sustainability in traveling for such workshops and benchmarks? Importantly, the workshop offers a possibility to explore the roles and responsibilities of the researchers, and further reflections on how researchers' involvement might enhance and complicate the processes and results of collaborative activities. 
In line with the idea of collaborative and participatory development, we want to keep the workshop's door open to the unexpected. Hence, the structure, length and organization of the workshop will be shaped according to your submissions that may take scientific, practical, artistic and participatory forms. The desired outcome of the workshop is to co-create a meaningful experience of meeting up and to take home new, fruitful ideas for future encounters. 
The gathering is co-hosted by members of ARCTISEN-project (2018-2021) www.arctisen.com