NS29 Session 6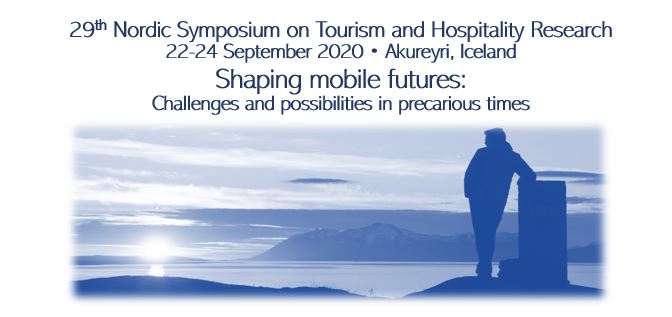 HOME     Program     Keynote speakers     Important dates 
Proposed sessions        Abstract submission 
PhD Seminar     Committees     Practical information     Contacts 
Title: The new decade of tourism experiences – Is there something new under the sun?
Organisers: Juulia Räikkönem, Lena Mossberg & Peter Björk
Affiliation: University of Turku & University of Gothenburg
Description:
In academic literature, tourism experiences have been discussed for decades, and the Nordic scholars have, indeed, been in the frontline of this research stream. The research interest has shifted from traditional themes such as authenticity and tourist motivation to transformative and even life-changing experiences. The bankruptcy of Thomas Cook ended the era of traditional package tourism but, instead, new forms of niche tourism now offer emotional experiences to various tourist segments. While moving from the experience economy to the economy of meaning, the ways of attracting and engaging tourists have intensified. Each aspect of a tourism product, whether accommodation, transportation, or catering, has become an experience on its own right. Moreover, new technologies are currently widely available for tourists and continue to enhance their tourism experiences. We do not only discuss smart tourism but also smart tourists and smart destinations. The measurement of tourism experiences has shifted from service quality and customer satisfaction to experience value concentrating especially on the emotional components, such as fantasy and escape. Wearable self-tracking technologies and other tools, that were previously used in laboratories only, have become mainstream and tourists' physiological and emotional responses can be measured even in real-time and real-world tourism settings. The economic recession in 2008 gave birth to staycation phenomena in the US but, for example, the "flight shame" related to climate change and the biodiversity crisis highlight the sustainable aspects of staycations and other forms of domestic or low-carbon tourism.
Despite this development, tourism experiences are still the most powerful resource of the global tourism industry. The new decade offers multiple paths for deepening the understanding of emotional tourism experiences - but is there something radically new under the sun. This session gathers tourism researchers to discuss the recent developments regarding tourism experiences and to share their theoretical, conceptual, or empirical research findings on (co-)creating meaningful experiences to tourists of the new decade.