Staff
Director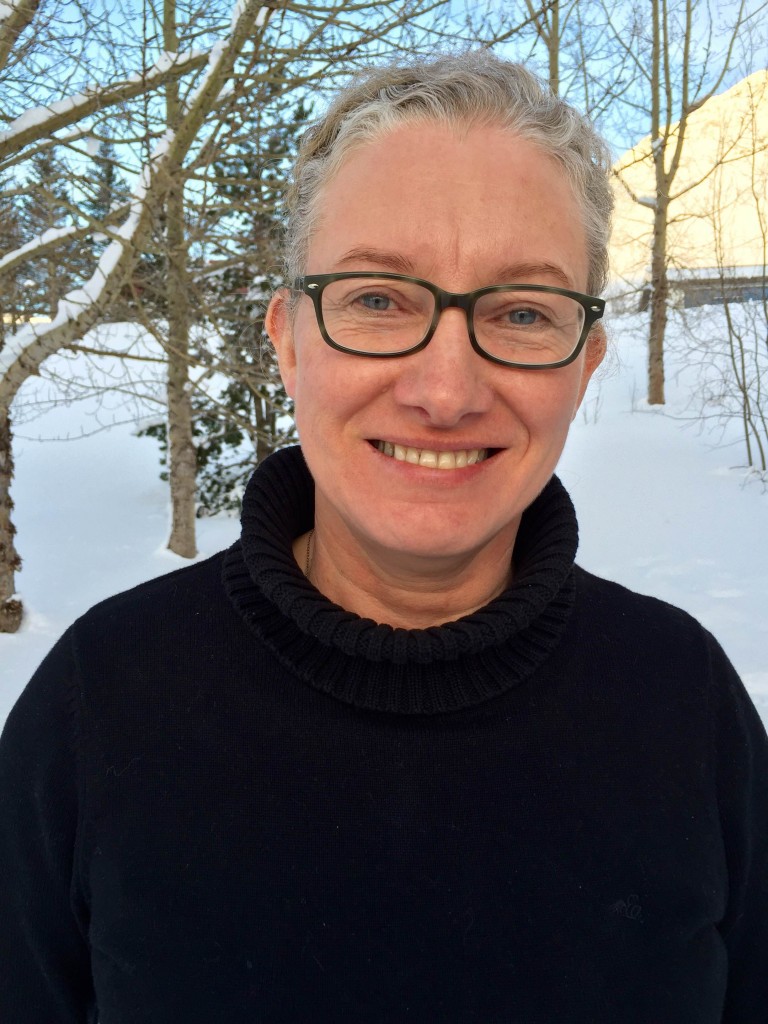 Guðrún Þóra Gunnarsdóttir has more than two decades of experience in teaching and researching tourism. She holds a M.B.A. degree in Tourism Management from the University of Guelph, Ontario, Canada and a MA degree in Comparative literature from the University of Oregon, USA.

Guðrún Þóra led the development of the Department of Rural Tourism at Holar University College that was established 1996. She was the head of the department from its inception until 2009 and an associate professor until 2016. Her research interests have focused on tourism in rural areas and destination development.
Location: University of Akureyri - Borgir research centre, 7th floor
Researchers
Research Affiliates
Dr. Andreas Walmsley completed a PhD in Tourism Management at Leeds Beckett University in 2008 with a focus on work experiences in the tourism sector. Prior to that Andreas completed a BSc (Hons) at University of Plymouth and a Vordiplom in Business Management at Frankfurt University. Andreas has postgraduate certificates in Academic Practice (teaching in higher education) and in Coaching and Mentoring (York St John University).
Andreas has been teaching and researching in tourism since 2004. During this time he has undertaken commissioned work for a number of subject associations in the UK, as well as for private and third sector organisations (Springboard Charity, International Labour Office, University Forum for Human Resource Development, National Council for Graduate Entrepreneurship).
In 2015 Andreas published his first book Youth Employment in Tourism and Hospitality: A Critical Review (Goodfellow Publishers) and his second book Entrepreneurship in Tourism (Routledge) was released in December 2018. Andreas continues to research aspects of tourism employment, with an emphasis on youth employment and decent work. He also writes and researches in the area of entrepreneurship and graduate entrepreneurship in particular. He was one of the founding members in 2017 of Tourism Workforce a research group at the Icelandic Tourism Research Centre that investigates employment issues as they apply to Nordic countries. He became an Affiliate Researcher at the Centre in October 2018 and continues to lead jointly with Íris Hrund Halldórsdóttir Tourism Workforce.

Location: University of Plymouth, UK.
Email: andreas.walmsley @ plymouth.ac.uk
Tel: 0044 (0)1752 585586
Nathan Reigner, PhD is a 2019 Fulbright Scholar hosted by the ITRC and the University of Akureyri.
His research, funded by the Icelandic Ministry of Foreign Affairs and US National Science Foundation's Arctic research program, is focused on national parks and tourism in Iceland.  Nathan will pursue two tracks of research during his time with RMF: 1) documenting and analyzing the initiatives to reorganize administration of Iceland's national parks and establish a central highlands national park, and 2) applying and adapting data collection methods for integrated monitoring of tourism to parks, including social, environmental, and management aspects of tourism pressure.
Dr. Reigner comes to Iceland from the United States where he is the principal of Recreation and Tourism Science, an independent consultancy that helps parks, protected areas, and tourism destinations address issues of carrying capacity, crowding, and conflict.  In addition to his work in Iceland, Nathan has ongoing projects in Yosemite National Park, Grand Canyon National Park, the Pacific Crest Trail, and the White Mountain National Forest.
Nathan is a member of the National Academies of Science's Transportation Research Board Standing Committee on the Transportation Needs of National Parks and Public Lands and is a 2018 Sultan Qaboos Cultural Center Research Fellow.  Nathan is an avid outdoor recreationist with passions for skiing, hiking, biking, and dinner cooked on a campfire.