ArcTour - Journal of Arctic Tourism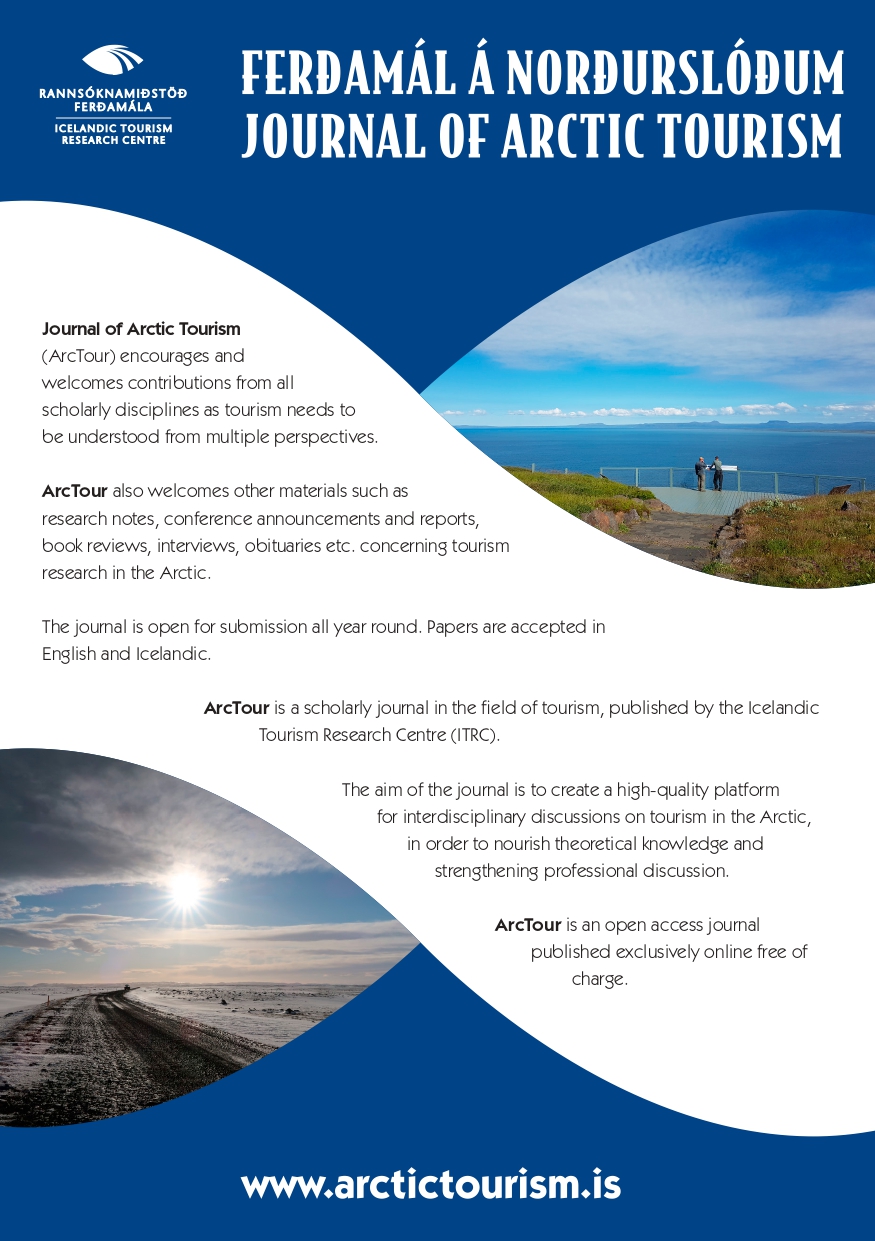 Journal of Arctic Tourism (ArcTour) is a new academic journal on tourism and tourism research in the Arctic region, published by the Icelandic Tourism Research Centre in collaboration with the University of Iceland, Hólar University, the University of Akureyri and the Icelandic Tourist Board..
ArcTour is set to become a platform for interdisciplinary discussions on tourism in the Arctic by enhancing theoretical knowledge and strengthen professional discussion. Contributions from the various disciplines are encouraged.
ArcTour's aims and scope are further highlighted in the journal's Editorial.
ArcTour welcomes papers submitted for peer-review as well as unreviewed materials such as research notes, conference materials, book reviews, interviews, etc. concerning tourism and tourism research in the Arctic.
Papers accepted for peer-review will be reviewed through double-blind process. The editorial board assesses whether an article falls within the scope of the journal and whether it is acceptable for peer review.
In addition to general requirements for academic papers, authors are expected to follow the submission checklist.
Under the review process papers will be reviewed by at the least two experts in the relevant field. Authors are expected to receive answers regarding publication as soon as possible.
ArcTour is published online only in open access. All published material is free of charge for authors as well as readers.