Relocation of the Ring Road through Mýrdalur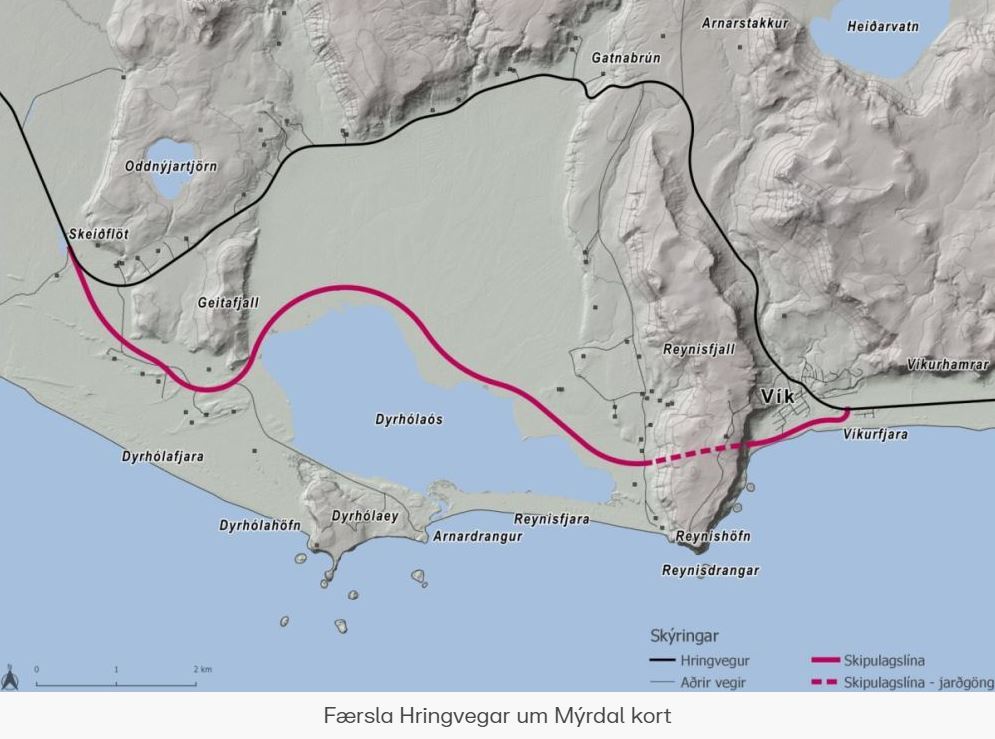 Research on the effects of a planned relocation of the Ring Road (Highway 1) through Mýrdalur, south Iceland. Under research are firstly how the area is currently utilized for hiking, other outdoor recreation and tourism and secondly an evaluation of possible effects on those by the proposed change in infrastructure by relocation of the Ring Road.
Besides analysis on available data, the research will be conducted through interviews with tourism operators, representatives of the tourism support systems, outdoorers and tourists in the area.
The research is conducted on behalf of Vegagerðin - The Icelandic Road and Coastal Administration. Expected completion of the project is by November 2021 when a report of findings will be published.
The research is led by RMF but carried out by a research team from RMF, the Department of Tourism Studies at Hólar University, and the University of Akureyri Research Centre.
Project Manager: Guðrún Þóra Gunnarsdóttir [gudrunthora@rmf.is].