Pre-symposium tour
The Golden Circle Tour – 28th September 2017               8:30-16:30
The Golden Circle tour is the most popular day tour in Iceland, and a good example of the conference theme, overtourism. The tour includes stunning sights, starting with the historical and geological wonder that is Thingvellir National Park, where the American and Eurasian tectonic plates are pulling apart at a rate of a few centimetres per year. Then the tour goes to Gullfoss (Golden Falls) waterfall, created by the glacier river Hvítá, which tumbles and plunges into a crevice some 32 m (105 ft.) deep. The day continues with the Geysir geothermal area where the Strokkur geyser shoots a column of water up to 30 meters (98 ft.) into the air every 4-8 minutes in a thrilling display of nature's forces.
This tour takes approx. 8 hours. Including transfer, guidance and lunch at Gullfosskaffi.
Guides: Dr. Rannveig Ólafsdóttir and Dr. Anna Dóra Sæþórsdóttir, Professors in tourism studies at University of Iceland and former tourist guides.
The Golden Circle tour is optional and not included in the symposium fee.  
Price ISK 14.500
Minimum 12 pax.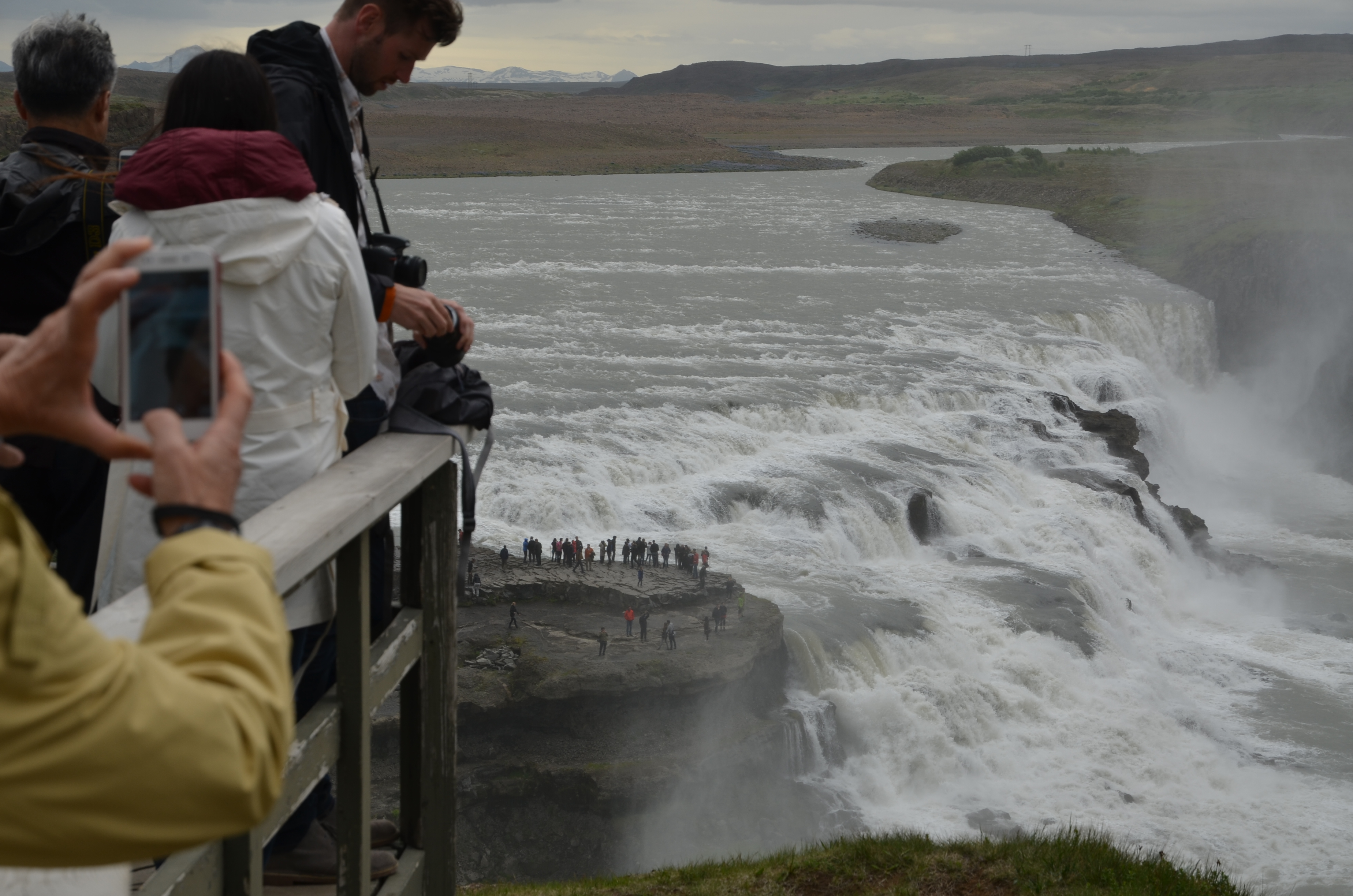 Gullfoss-waterfall: one of Iceland's most popular tourist attractions
photo: ejb