NS 29 Keynote speakers
29th Nordic Symposium on Tourism and Hospitality Research
Shaping mobile futures: Challenges and possibilities in precarious times
21-23 September 2021 

HOME     Program     Keynote speakers     Important dates 
PhD Seminar     Committees     Practical information     Contacts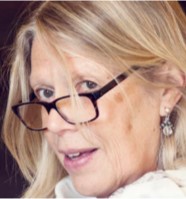 Penny Harvey: Professor of Social Anthropology, University of Manchester, UK. 

Eco-intimacies on the Margins of Industrial Britain: Heritage, Nature and Atomic Legacy in West Somerset, UK.
This paper draws on an on-going ethnographic study of 'Nuclear Life' that I am currently undertaking in and around three nuclear power stations at Hinkley Point in S.W. England. The nuclear complex at Hinkley Point provides an interesting site from which to think about the contradictory position of contemporary tourism mobilities. Supportive of agendas for economic growth and technological progress (and the related demands for electricity) the contemporary nuclear industry prides itself on its low carbon footprint, its investment in the development of local skills, and its promotion of environmental responsibility. At the same time the unresolved issue of the future of nuclear waste, and the ever-present sense of the threat to life posed by radiation also links the nuclear industry to irresponsible production and poisoned futures. As the industry strives to live up to the expectation that it can become something other than part of the problem (while still making a profit), it seeks to consolidate its associations with local initiatives to promote nature tourism, and to celebrate a history of industrial development on the margins. The paper explores the material politics, the infrastructures and some surprising 'eco-intimacies' (Weston 2018) that have emerged in this region as the nuclear industry and local people build connections both to the industrial 'heritage' of the region, and to the natural landscapes that inspired the early tourism mobilities of the English Romantic poets.
Penny Harvey is Professor of Social Anthropology at the University of Manchester. She also held the position of Professor II at the University of Oslo (2012-2019) and previously at the University of Bergen, and was recently elected to the Norwegian Academy of Science and Letters. She has carried out ethnographic research in Peru, Spain and the UK and published widely on issues of politics and power; language and communicative practice; technology, infrastructure, and engineering expertise; materiality; and contemporary practices of modern statecraft. She is currently engaged in a long-term ethnographic project on 'Nuclear Life' in the U.K. Her publications include Roads: An Anthropology of Infrastructure and Expertise (with H. Knox), Cornell University Press, 2015; Infrastructures and Social Complexity (edited with C. B. Jensen and A. Morita), Routledge 2016; and Anthropos and the Material: Anthropological Reflections on Emerging Political Formations (edited with C. Krohn-Hansen and K. Nustad) Duke University Press 2019.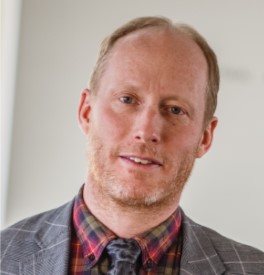 Edward H. Huijbens: Professor and Chair, Wageningen University & Research, Cultural Geography Research Group (GEO)

Future Perfect? Earthly tourism attachments
This paper will query future tourism from the perspective of developing earthly attachments in response to rampant climate change. The paper will therefore ask; How do tourism futures that make for earthly attachments look and feel like? At our current climatic juncture, the way in which the future is depicted informs largely our actions today. This future presence of tourism will be interrogated in terms of the aspirations assigned to tourism in the UN's Sustainable Development Goals (SDGs). Current industry practises are steeped in the 'growth paradigm', a direct descendent of modernity's 'myth of progress' permeating Western socio-economic practices, which are being imitated globally with growing world affluence. At the same time a role is envisioned for tourism in each and every one of the UN SDGs. By critically examining how tourism features in the SDGs using examples from the Nordic and Arctic realms, the paper will set the scene for devolving notions of progress. These examples are drawn from tourism practices that afford 'slowing' down, more in-depth engagement with nature and people and a connection with life and land. With these the paper will create space for more-than-human aspirations to be accounted for when deciding on current steps towards the future. Moreover, the examples lay bare the inherent pluralism of what makes for progress. More is at stake than abstracted idealised notions of progress and getting attuned to each and every moment allows for the recognition of all that comes to play when we make for our ideas of the future. Chief amongst those that emerge once we attune to the moment is the Earth itself. An Earth that becomes dynamically foregrounded in a future animated by climate change. From this earthly perspective the paper will question; what kind of tourism can live up to the aspirations of the SDGs? Through contributing Nordic and Arctic inspired future scenarios of 'earthly tourism' the paper aspires to shape mobile futures that are dynamic, pluralistic and fundamentally attached to the Earth.
Edward H. Huijbens (b. 1976), MA, PhD. Edward is a geographer, graduate of the University of Iceland and Durham University in England. He is chair of Wageningen University's research group in cultural geography. Before that he ran the Icelandic Tourism Research Centre (2006-2015) and later worked as a scholar of tourism, professor head of department at the school of social sciences and humanities at the University of Akureyri, Iceland (2015-2018). Edward works on tourism theory, issues of regional development, landscape perceptions, the role of transport in tourism and polar tourism. He is author of over 35 articles in several scholarly journals such as Annals of Tourism Research, Journal of Sustainable Tourism, Tourism Geographies and has published three monographs in both Iceland and internationally and co-edited four books.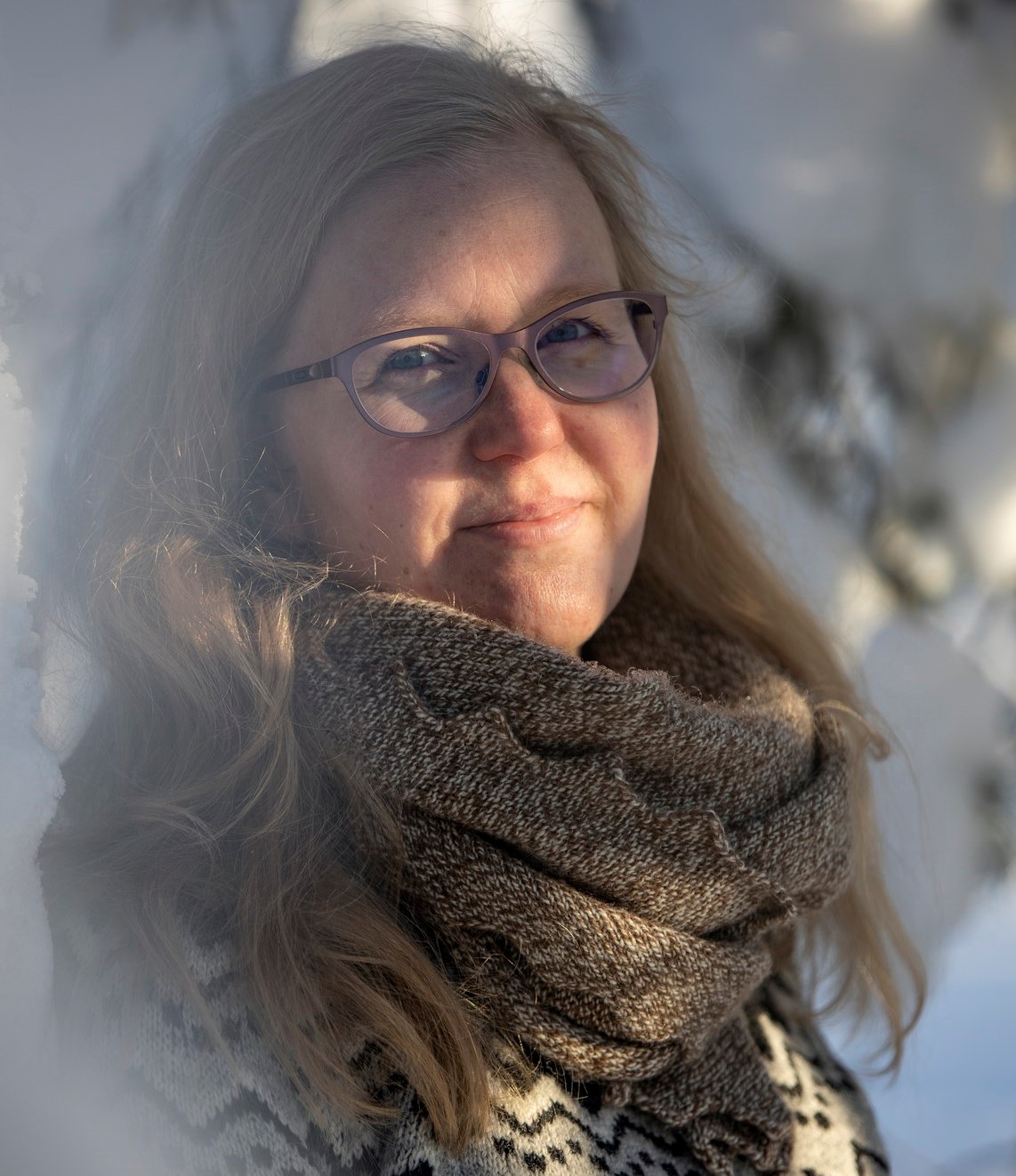 Outi Rantala: Professor, Responsible Arctic Tourism, University of Lapland


Re-thinking tourism with our proximate surroundings
In the sparsely populated areas in the Nordic countries, tourism is often seen as a sustainable alternative for the extractive industries, such as mining and forestry. Tourism is understood as something softer, kinder, and less threatening to local diversity. The recent rapid growth of international tourism in the north was thus celebrated by many. Yet, in the current era of Anthropocene, as we are witnessing an overwhelming human influence upon the Earth, we need to both think beyond the local and find new approaches to study it from up close. We need to consider, for example, how to cut down carbon emissions and prevent increasing tourism from impacting local species. This project requires novel ways of doing tourism research and conceptualising human and more-than-human agencies that acknowledge their intertwined and interdependent nature. The paper illustrates one possibility to challenge distance- and growth-oriented, extractive mindsets by envisioning the possibilities of proximity tourism. Previous research has encouraged us to appreciate the mundane exceptionality of the ordinary through proximity tourism, defined as travel that takes place within one's home region or usual settings (Díaz Soria & Llurdés Coit, 2013; Jeuring & Díaz Soria, 2017). In line with previous research, we do not define proximity merely based on the distance travelled. The idea of proximity refers – for us – to curious, caring and sensitive attitudes towards our proximate surroundings, beings and thoughts. This approach to proximity tourism reopens ideas of nearness and farness and offers an alternative approach to current quantitative macro-level discussions and inquiries into the Anthropocene. Hence, the paper discusses how proximity tourism can promote caring and sensitive entanglements.
Outi Rantala acts as Associate Professor of Responsible Arctic Tourism at the University of Lapland. She engages actively in publishing and editing tourism research in academic journals and books. From 2014–2016, Outi acted as an associate professor at UiT, the Arctic University of Norway, and after that as the chair of the doctoral programme Northern Cultures and Natural Resource Politics at the University of Lapland. Currently she leads the research project "Envisioning proximity tourism with new materialism" (Academy of Finland, 2019–2023, www.ilarctic.com) and is an active member of several research networks, such as the UArctic Thematic Network on Northern Tourism, Sustainable Change Research Network, and Adventure Tourism Research Association.