NS 29 Practical information
29th Nordic Symposium on Tourism and Hospitality Research
Shaping mobile futures: Challenges and possibilities in precarious times
21-23 September 2021 • Akureyri, Iceland

HOME     Program     Keynote speakers     Important dates 
Proposed sessions        Abstract submission 
PhD Seminar     Committees     Practical information     Contacts 
The venue
The conference will take place at the University of Akureyri - Sólborg. The university is located in a beautiful area in the heart of Akureyri.

Getting to Akureyri
Driving to Akureyri from Keflavík airport takes just over 5 hours
Icelandair runs flights between Akureyri and Reykjavík's domestic airport (45 minutes). Akureyri Airport is 3km south of the city centre.
Strætó offers scheduled bus tours, route 57, between Akureyri and Reykjavík.
Getting around in Akureyri
By foot: you can easily get around and explore Akureyri on foot. Take a look at the map!
Hop on a Hopper: download the app and find an electric scooter available for rent
City buses: city buses are for free in Akureyri. Click here for the timetable.
Taxi: Taxi BSO is operating 24 hours a day. Tel: +(354) 461 1010
Things to do
Covid-19 rules and regulations
Conference fee
Registration fees include access to all sessions, conference material, daily lunches, coffee/tea and refreshments, as well as a welcome reception and a gala dinner.
Regular conference fee: 85.000 ISK
PhD student conference fee excl. PhD seminar: 50.000 ISK
PhD student conference fee incl. PhD seminar: 65.000 ISK
Follow us on Facebook for the latest updates. 
Trivia
The University of Akureyri - UNAK - was founded in 1987. UNAK offers programs in social sciences, media studies, nursing, occupational therapy, teacher training (preschool and primary school), biotechnology, law, police science, modern studies, psychology, fishery studies, computer science and business administration. All the studies are offered at undergraduate level, many at graduate level and some at PhD level.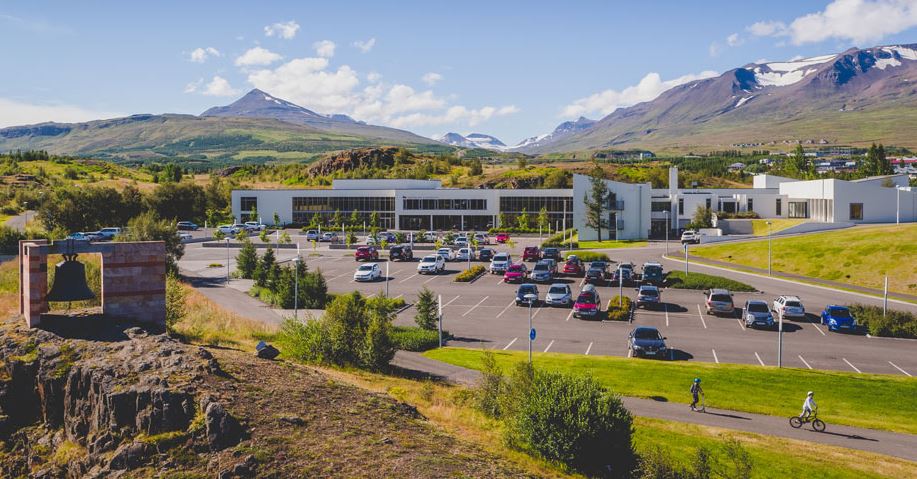 Akureyri, the capital of the North!, is situated deep in one of Iceland longest fjords, Eyjafjörður wich coastline stretches around 60 km inland from the seaward end. Akureyri and the Eyjafjörður area are the most populated sites of Iceland outside of the capital area. The town became a certified trading post by the Danish monopoly trade in 1786 and is still an important service centre for North Iceland.